An overview of all Thorn product launches for Autumn 2016.
Featured
Wilko, UK

Wilko is one of the UK's fastest growing high street retailers with over 380 stores that greet more than 4 million customers every week and Thorn came up with a concept lighting product specifically designed to use across the Wilko estate!
Thorn extends EquaLine linear range with slimline addition.

Thorn launches IQ Wave, an innovative recessed LED luminaire for high performance in office applications.

Thorn launches high performance general purpose LED floodlight Areaflood Pro.
Featured Products
Menlo³ lighting techniques and styling recreated in an alternative mounting method and geometry

A range of stylish, high performance and long lasting LED downlights

A high performance impact resistant, IP65 proof fluorescent range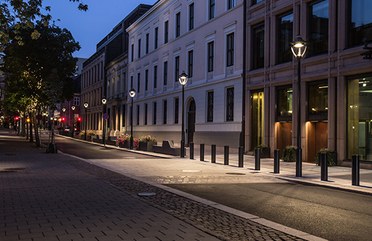 Thorn refurbishes City of Oslo lighting with efficient LEDs and smart controls.