Thorn's dedicated tunnel lighting solutions can be seen in the Grieg Tunnel at World Tunnel Congress 2017.
Thorn's lean, light and low-energy new LED floodlight.

This brand new LED high bay luminaire comes packed with cutting-edge features, including wireless control.

Certified for use in Europe, North America and China, Thorn's new Tonic range shows there's no need to compromise on colour quality for retail and hospitality lighting.
Featured Products
Slim fluorescent luminaire with prismatic or opal diffuser for surface and suspended mounting

A range of curved profile suspended T16 luminaires for direct/indirect illumination

A range of corrosion proof fluorescent luminaires with three types of diffuser materials for aggressive environments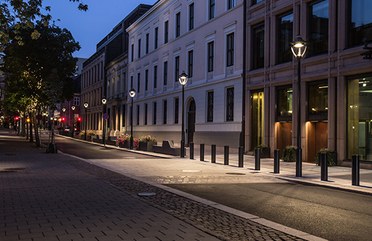 Thorn refurbishes City of Oslo lighting with efficient LEDs and smart controls.