We are excited to share our inspiration book which dives deeper into the 8 different outdoor applications.

Thorn's new range of products brings big advances in performance, flexibility and efficiency, together with stunning design innovations.
Performance, flexibility and intelligence.

The third generation of Thorn's innovative industrial luminaire offers stunning performance and a compelling return of investment.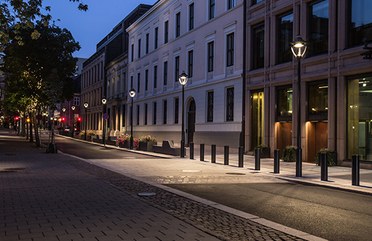 Thorn refurbishes City of Oslo lighting with efficient LEDs and smart controls.