Thorn's dedicated tunnel lighting solutions can be seen in the Grieg Tunnel at World Tunnel Congress 2017.
Thorn's lean, light and low-energy new LED floodlight.

This brand new LED high bay luminaire comes packed with cutting-edge features, including wireless control.

Certified for use in Europe, North America and China, Thorn's new Tonic range shows there's no need to compromise on colour quality for retail and hospitality lighting.
Featured Products
A high performance impact resistant, IP65 proof fluorescent range

Comfort and style: Edge lit flat panel range with unique glare control

Our next generation office luminaire features intelligent innovation in 4 key areas, design, optic, control and installation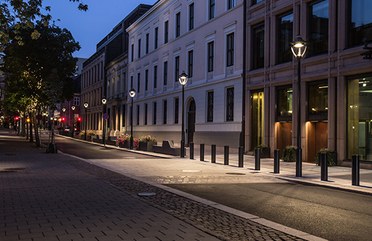 Thorn refurbishes City of Oslo lighting with efficient LEDs and smart controls.