An overview of all Thorn product launches for autumn 2017.

Thorn's dedicated tunnel lighting solutions can be seen in the Grieg Tunnel at World Tunnel Congress 2017.
Featured Products
FlexPak - Smart High Bay Lighting

The Omega Circular is an extension to the Omega family which offers the freedom to change the geometry of the space

Stylish luminaire for wall or ceiling mounting with low profile flared bezel and diffuser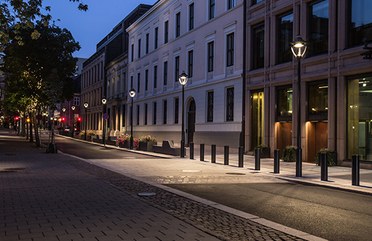 Thorn refurbishes City of Oslo lighting with efficient LEDs and smart controls.