Thorn focuses on the essentials.
Featured
Wilko, UK

Wilko is one of the UK's fastest growing high street retailers and Thorn came up with a concept lighting product specifically designed to use across the Wilko estate!
Thorn extends EquaLine linear range with slimline addition.

Thorn launches IQ Wave, an innovative recessed LED luminaire for high performance in office applications.

Thorn launches high performance general purpose LED floodlight Areaflood Pro.
Featured Products
Distinctive LED luminaires with outstanding aesthetics, photometric performance and up to 94Llm/W efficacy

A corrosion resistant IP65 proof fluorescent range for use in all atmospheres laden with salts acids and mineral oils

Versatile and powerful downlight for medium room heights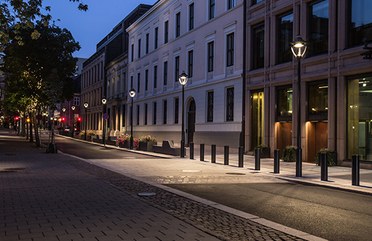 Thorn refurbishes City of Oslo lighting with efficient LEDs and smart controls.