Thorn focuses on the essentials.
Featured
Wilko, UK

Wilko is one of the UK's fastest growing high street retailers and Thorn came up with a concept lighting product specifically designed to use across the Wilko estate!
Thorn extends EquaLine linear range with slimline addition.

Thorn launches IQ Wave, an innovative recessed LED luminaire for high performance in office applications.

Thorn launches high performance general purpose LED floodlight Areaflood Pro.
Featured Products
The practical choice for slim and efficient direct/indirect lighting for T16 (T5) and LED

Robust dedicated sports hall luminaire with T16 (T5) fluorescent lamps for excellent lighting performance

A modular system combining easy project planning and installation with excellent energy efficiency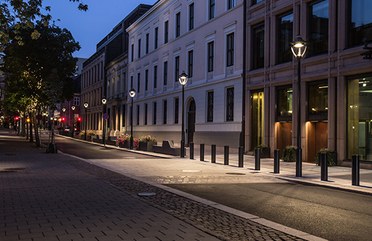 Thorn refurbishes City of Oslo lighting with efficient LEDs and smart controls.