For our first launch of 2018 we're setting fresh standards for moisture-proof and dust-resistant LED lighting.

And we can't wait to celebrate this with you
This robust and high-performance LED street lantern brings comfort and safety to any road or street.

Our most versatile outdoor solution yet, Flow integrates seamlessly into any urban setting, allowing designers to create a unified look.

Designed for the toughest transport and industrial applications, Feroz effortlessly withstands heat, dust, moisture, impact and more.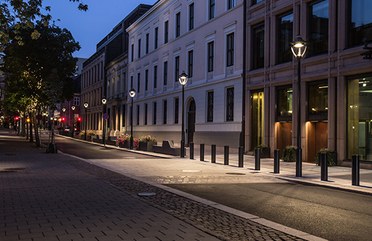 Thorn refurbishes City of Oslo lighting with efficient LEDs and smart controls.