Thorn's lean, light and low-energy new LED floodlight.

This brand new LED high bay luminaire comes packed with cutting-edge features, including wireless control.

Certified for use in Europe, North America and China, Thorn's new Tonic range shows there's no need to compromise on colour quality for retail and hospitality lighting.
Featured Products
Efficient LED spotlight range with interchangeable reflectors for spot and wide flood beam angles

High performance IP65 proof luminaire that performs in high ambient temperature locations

A corrosion resistant IP65 proof fluorescent range for use in all atmospheres laden with salts acids and mineral oils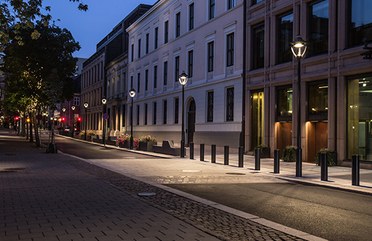 Thorn refurbishes City of Oslo lighting with efficient LEDs and smart controls.