Thorn's dedicated tunnel lighting solutions can be seen in the Grieg Tunnel at World Tunnel Congress 2017.

An overview of all Thorn product launches for Spring 2017.
Thorn extends EquaLine linear range with slimline addition.

Thorn launches IQ Wave, an innovative recessed LED luminaire for high performance in office applications.

Thorn launches high performance general purpose LED floodlight Areaflood Pro.
Featured Products
50% less energy than a 4x18W T26 (T8) fluorescent with adjustable mounting options for through-life flexibility

A slim circular luminaire for wall or ceiling mounting, which blends with most architectural styles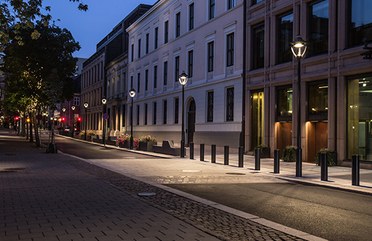 Thorn refurbishes City of Oslo lighting with efficient LEDs and smart controls.